Certification Training Program
Register for our live online training courses and become a Certified VuWall Specialist.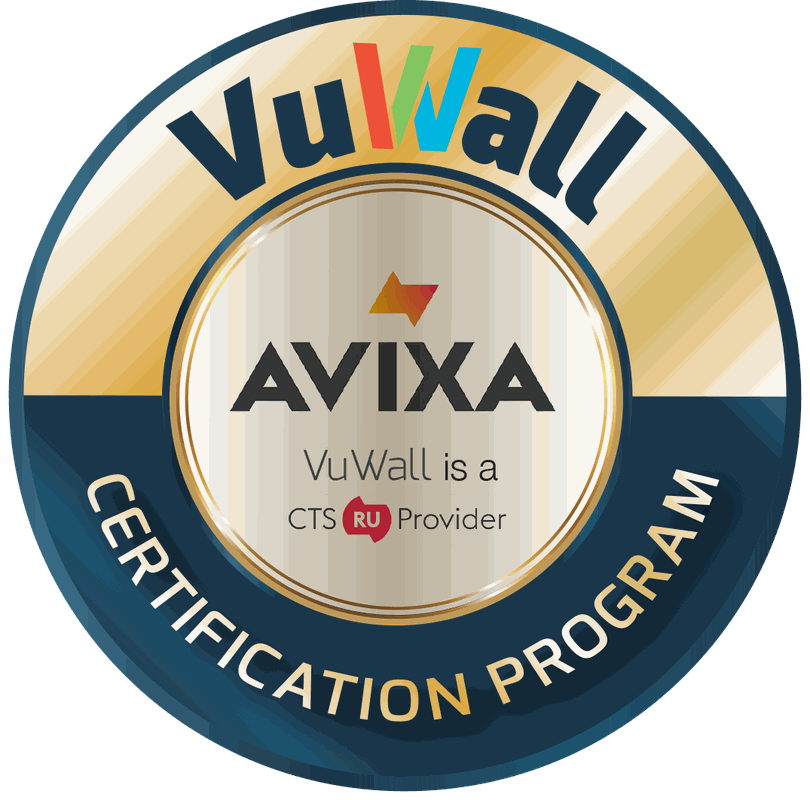 VuWall offers a comprehensive CTS-accredited training for system designers, technical sales, consultants as well as field and service technicians. The training is available to qualified VuWall resellers who would like to design and service our solutions. Resellers who complete the training can earn up to 12 renewal units (RUs) towards their AVIXA Certified Technology Specialist (CTS) certification.
The certification program includes 3 levels
Level I
VuWall Designer
1 day - 4RUs
Level II
VuWall Field Technician
1 day - 4RUs
Level III
VuWall Service Specialist
1 day - 4RUs


VuWall Certificate Training



LEVEL I



VuWall Designer




For Design Engineers, Technical Sales,
AV/IT Security Consultants

This course enables graduates to present VuWall's entire line of solutions to end users and design video wall projects with VuWall's video wall control and centralized management platform.

This course includes thorough examples of customer installations and detailed training on both software and hardware features and functionalities. This 1 day course is broken down into several modules including video wall controllers, video wall management systems, encoders & decoders, and extended features such as color detection, video streaming, touch panel control, VMS integrations, and more. This course also includes an analysis of real use case scenarios.




COURSE OBJECTIVES


1. Understand and present VuWall's complete line of solutions, along with their differentiators, benefits and use case


2. Learn how to ask the right questions in order to specify the right solution for client's needs




3. Make preliminary video wall and AV distribution project designs







LEVEL II-III
Field & Service Specialist
For Design Engineers, Field and
Service Technicians
This course enables graduates to provide on-site technical support and fully service the VuScape Series of video wall controllers, running with VuWall2 or TRx software.

This course includes a deep dive into the set up and configuration of the system, database information and a thorough look at VuScape video card information, scripting, installation procedures, servicing, maintenance and troubleshooting.

By the end of this training, graduates will feel comfortable being the end user's first line of support for VuWall systems.


COURSE OBJECTIVES


1. Perform server setup & configuration for VuScape Series and TRx

2. Plan and configure multi-surface setups

3. Create advanced scripts with external systems

4. Troubleshoot VuWall2, TRx and VuScape

5. Add and replace cards in VuScape controller

6. Update and reinstall VuScape server drivers







Not a partner yet? Apply today.
Download and fill out the Partner Registration form to begin a conversation with one of our account managers today.
Questions?

Talk to a video wall expert. We're here to help!